The Houston real estate market defied logic and closed out 2020 by shattering nearly every previous record set. EVER.
Despite a global pandemic, economic uncertainty, a record-low supply of inventory, and a lively election year; homes across the greater Houston area sold at a record pace in 2020. According to the Houston Association of Realtor's (HAR) annual market report, 115,523 properties were sold in the Greater Houston area in 2020.
To put that in perspective: Houston saw record home sales in 2019 too—surpassing 100,000 properties sold for the first time in history. However, 2020's sales shattered 2019's record-breaking numbers by more than 11%; marking the second time in Houston's history that total property sales broke the 100,000 level! The total dollar volume for 2020 shot up by a whopping 18.1% to a record-breaking $35.3 billion (yes, with a "B") sold.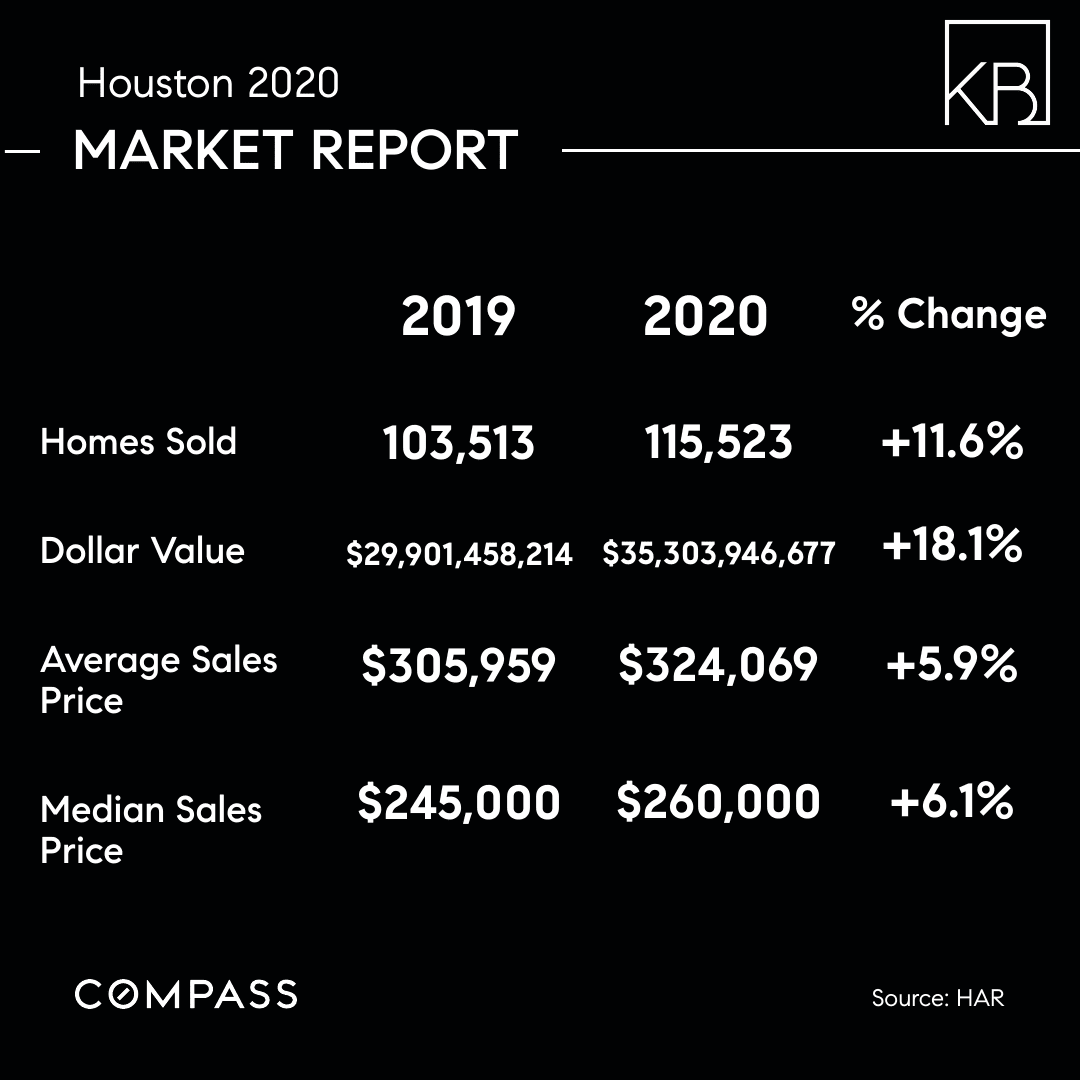 Buyers are also paying more. A record-low supply of available homes coupled with historically low-interest rates pushed prices into record-setting territory as well. The average sale price jumped up by 5.9% to a historic high of $324,069.

The high end of the market generated the strongest increase in consumer activity with mid-range homes also selling quickly. Sales of homes priced from $500,000 to $749,999 jumped up a staggering 80.8% in 2020. The $750,000 and up segment was the second most active, rising 54% over the year.

​​​​​​​By the time 2020 was over, April and May emerged as the only negative sales months. The Houston real estate market rebounded over the summer and gained momentum each month for the rest of the year. New real estate records were set throughout the year, with July going down as Houston's greatest one-month sales volume of all time – 10,815 single-family units sold.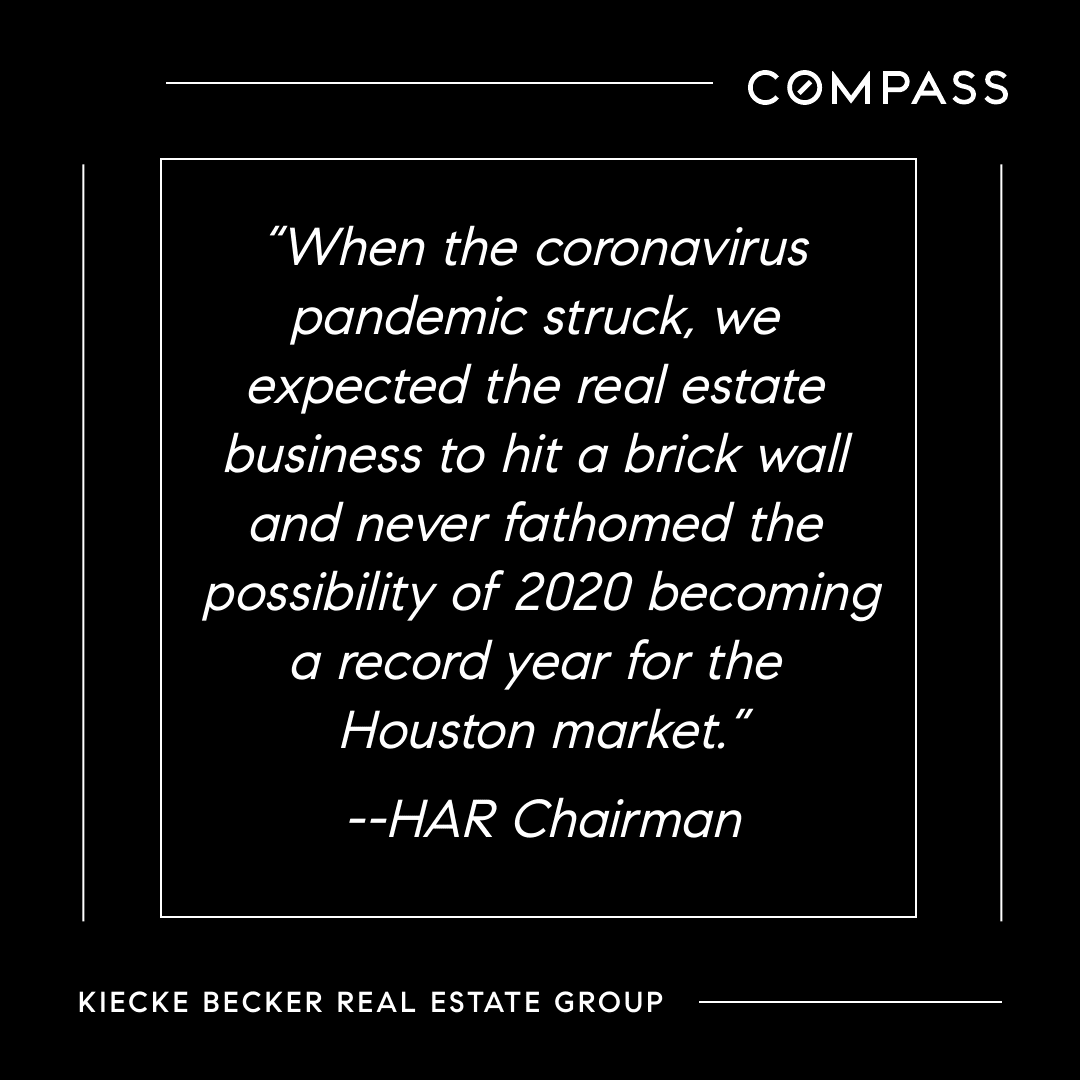 New Records Set in 2020:
Total dollar volume for the year jumped 18.1% to a record-setting $35.3 billion.

Sales of all property types rose 11.6% to 115,523; setting a new record and marking only the second time in history that total property sales broke the 100,000 level.

There was a 10.5% increase in the number of single-family homes sold in 2020; 96,151 in 2020 versus 86,996 in 2019; the last record-setting year.

The average sales price of all homes rose by 5.9% to $324,069 and the average sales price of single-family homes climbed 11.4% to $347,164; establishing a new record-high in both categories.

The median sales price for all property types increased 6.1% to a record high of $260,000 and the median sales price for single-family homes rose 8.7% setting a new record of $273,443.
The number of available single-family homes narrowed sharply to a record low of 1.9-months supply.

July 2020 set a new record as Houston's greatest sales volume month of all time with 10,815 single-family homes sold.
for the 2020 market recap in your neighborhood. I have included the following areas: Bellaire, Briargrove, Cypress, Garden Oaks-Oak Forest, Memorial, Memorial Villages, Montrose, Oak Estates, River Oaks, Southampton, Tanglewood, Heights, and West University-Southside.