The Houston Housing Market Sets Six New Records in 2021
The ongoing health pandemic, historically low inventory, and rising home prices were no match for the increase in consumer demand for housing in and around the Bayou City. The Houston real estate market carried the positive momentum, from the previous record-setting year in 2020, to shatter EVERY. SINGLE. previous record set.
I have compiled a detailed market report highlighting Houston's most highly sought-after neighborhoods including Katy, The Heights, Garden Oaks - Oak Forest, Memorial Villages, Montrose, Afton Oaks, and River Oaks. You can find the detailed report, breaking down the market stats for each quarter of 2021, HERE.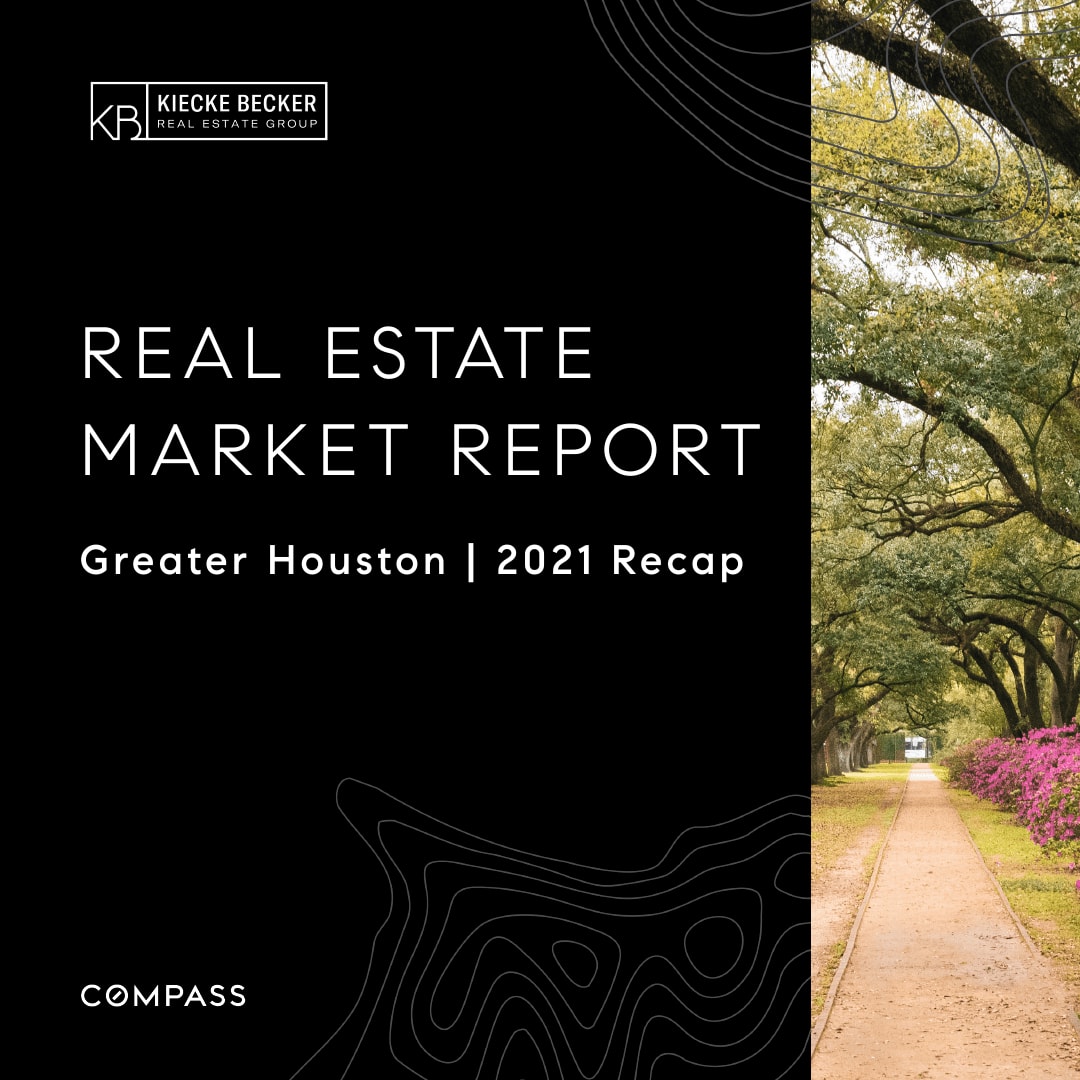 Six new records set in 2021:
Total dollar volume for all of 2021 rose by a staggering 31.8% to a record-setting $47 billion.
Sales of all property types totaled 131,041; up 13.3% from the previous record set in 2020 and only the third time in history that sales exceeded 100,000.
106,229 single-family homes were sold in 2021, surpassing the previous record set in 2020 by more than 10%.
The single-family home average price climbed up 16% to $376,075 setting a new record high.
The median price increased by 15.4% to a record-setting $300,000.
Rent for single-family homes reached a record high of $2,162 in July 2021.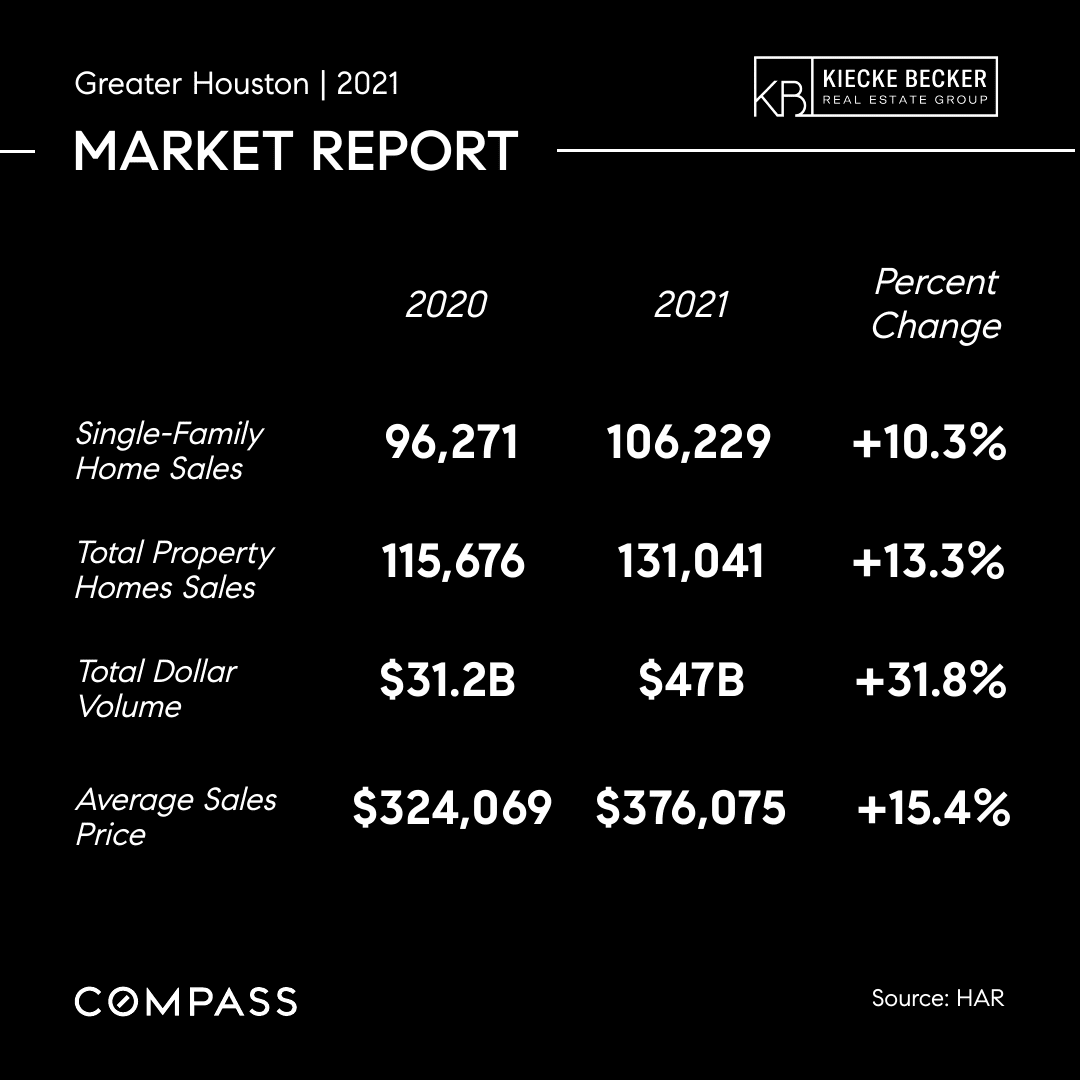 Was this good news for all parties hoping to play in the Houston area real estate game?
The great news from such a strong real estate market didn't come without its own set of challenges. As the year came to a close, the active listings in the Multiple Listing Service (MLS) database was at the lowest level of inventory that our city has seen in the past 20 years, according to the Houston Association of Realtors (HAR).
From the buyers perspective:
This meant that nearly every home had a line out of the door waiting for potential buyers to see it, was under contract within a couple of days, and had multiple offers (several with 30 or more). The strong demand resulted in buyers having to pay well above asking and often times needing to waive option periods and the appraisal contingency just to have a chance of being considered.
Buyers opting for new construction also faced a slew of challenges. There were supply chain delays, ranging from a shortage of building materials to appliance delays (I had a builder take appliances out of their model home in order to put them in a home so that my buyer could close without another delay), a shortage of construction laborers, and builders struggling to set home prices due to the vast fluctuation for their costs to build the home.
On the other hand, interest rates were still at an all-time low. Now that those interest rates are starting to rise, the majority of buyers did end up coming out ahead in terms of their overall monthly mortgage payment.
From the sellers perspective:
This meant that sellers had to be completely out of their house for the entire first weekend on the market due to the non-stop showings. While that is a small price to pay for netting more than most thought possible, the struggle of where to move was real. Most sellers need to have the profits from the sale of their current home in order to have the down payment for their next one and/or are not able to qualify for financing on another home until they officially close on their previous one. That presented a real set of challenges.
With homes going under contract at record speed, most sellers did not have time to find their next home. Since nearly every home had multiple offers, submitting a contract that is contingent on the sale of their current home was out of the question in most cases. That meant that sellers typically had to pay to move twice, for somewhere to store all or some of their belongings, and/or pay an inflated monthly rent for short-term rentals. Sellers that chose to build a new home were often faced with last-minute building delays driving the cost of last-minute lease extensions up even further. All of these costs chip into the seller's net profit.
On the flip side, the seller's net profit typically outweighed the headache and additional cost incurred.
I had several clients who were able to take advantage of Compass's Bridge Loan program; a short-term loan that uses the equity from your current home to help you make an offer on a new one without having to sell first. HERE is more information on the details of our Bridge Loan service.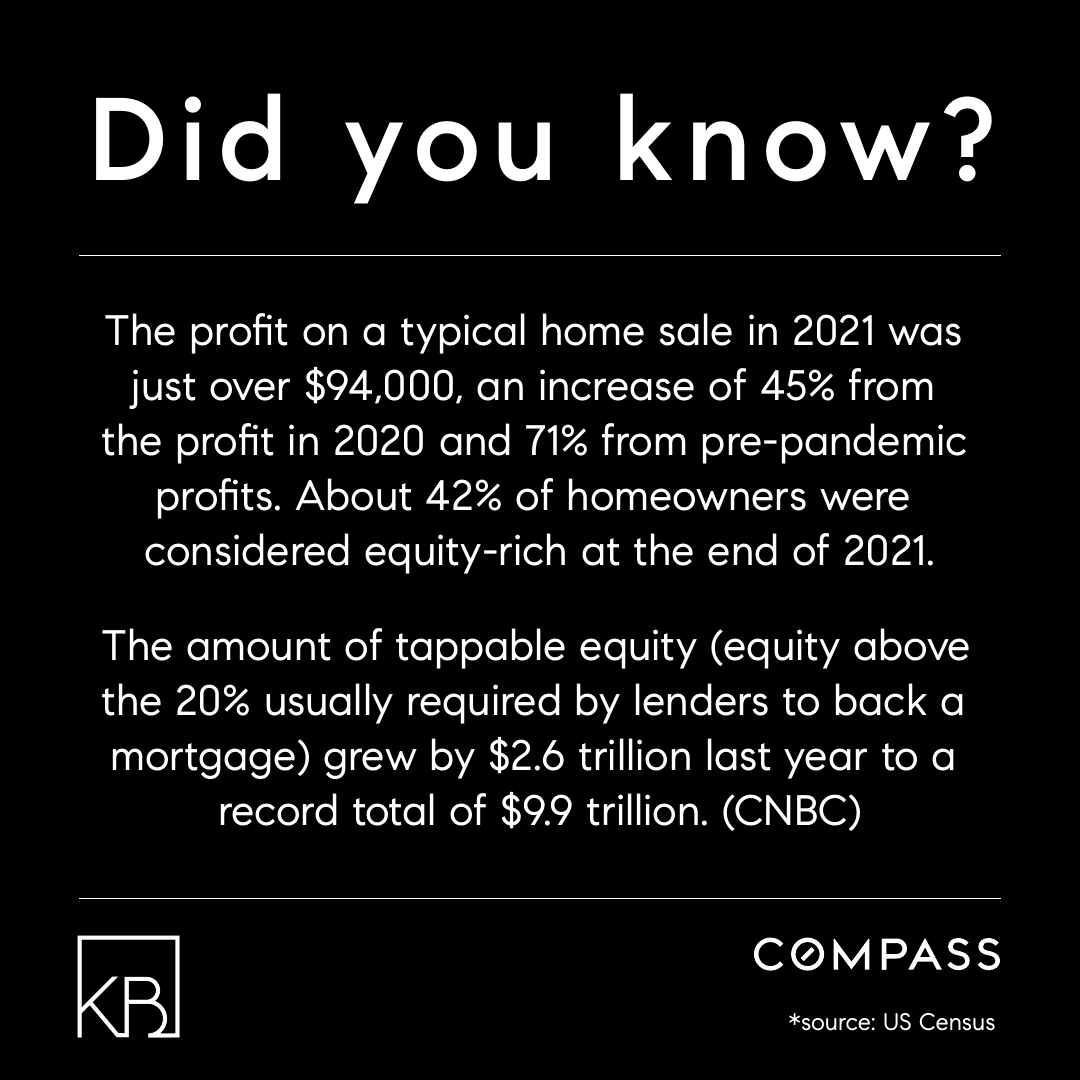 What does that mean for the Houston real estate market in 2022?
2020's Houston real estate market, the first year of the global pandemic, also broke nearly every previous record set and it was a shock to everyone in the industry. While I do not think that 2022 will see the same heightened level of scorching hot growth, I do expect this year to be another strong, competitive year for homebuyers battling slightly higher prices, tight supply of resale homes, supply chain issues for building materials, and rising interest rates.