​

Indulge in Houston's Best Eats and Drinks at Eat Drink HTX 2023

A Culinary Celebration for a Cause!

​Hey there Houston foodies, get ready to chow down for a great cause because Eat Drink HTX is back in 2023! Organized by the Cleverly Stone Foundation, the same folks behind the popular Houston Restaurant Weeks, Eat Drink HTX will be taking place from February 15-28th.

If you're familiar with Houston Restaurant Weeks, you'll find that Eat Drink HTX operates on a similar model. Participating restaurants will offer fixed price menus for brunch, lunch, and dinner. But the good news is that Eat Drink HTX is more affordable with lunch and brunch options at $15 and dinner options at $20 or $25. This means that you can enjoy tasty cuisine from a wide range of establishments, from casual to fine dining.

And as always, the event isn't just about enjoying great food and drinks, but also giving back to the local community. Participating restaurants will donate a fixed amount per meal sold to the event's chosen charities - $1 per $15 meal, $2 per $20 meal, and $3 per $25 meal. This year, the charities benefiting from the event are the Houston Food Bank and Children at Risk, a Texas-based organization that works to improve the lives of at-risk children.

Eat Drink HTX was one of the last projects that Cleverly Stone worked on before passing away in 2020. It is a great way to honor her legacy, celebrate Houston's diverse culinary scene, and give back to the community. So mark your calendars and get ready to eat, drink, and be charitable from February 15-28th, 2023.

The long list of participating restaurants includes trendy inner-city dining to the Katy and Fulshear area hot spots. The Eat Drink HTX website even has a category of 65 participating restaurants with patio dining! CLICK HERE for a full list of participating restaurants and their HTX menus.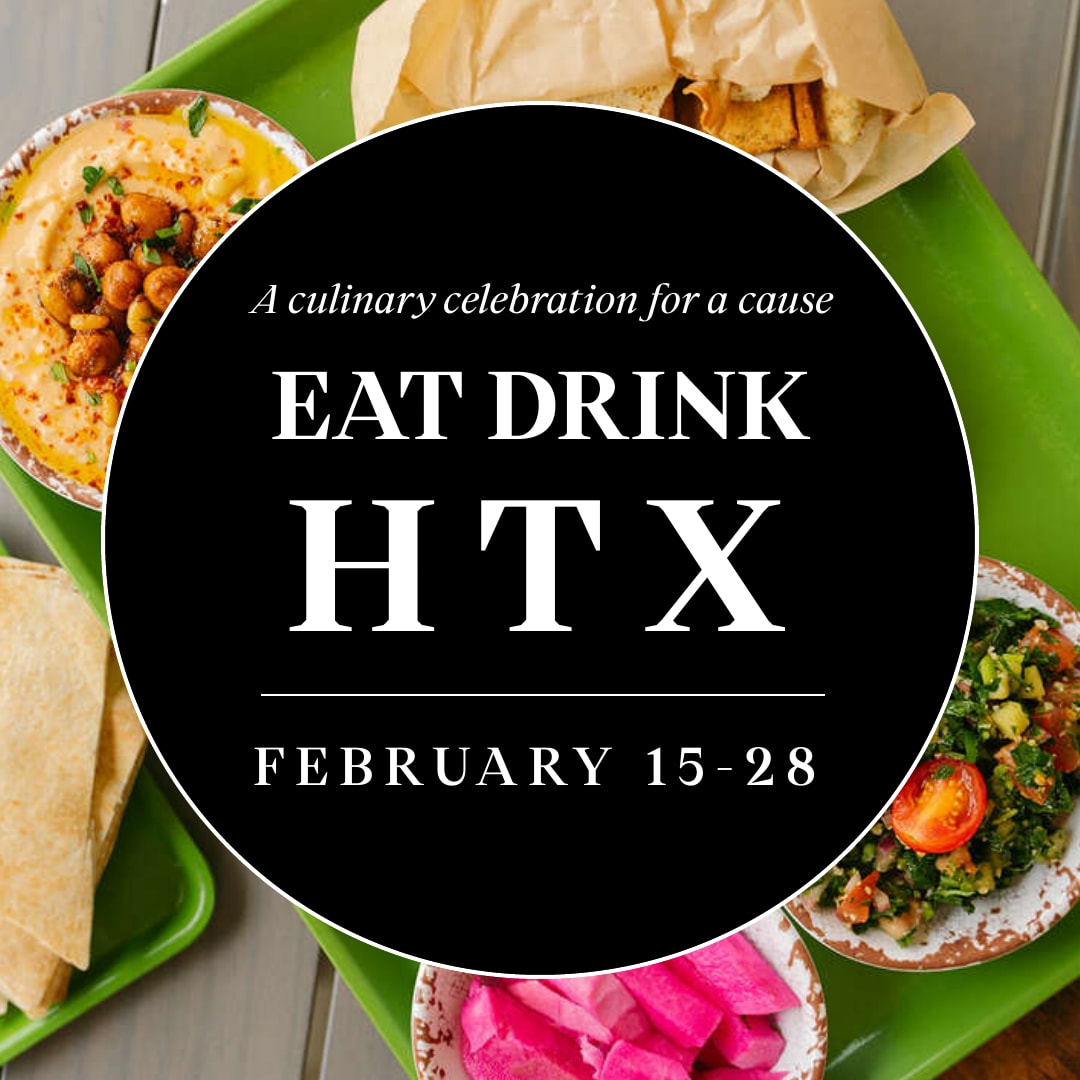 Stay updated on what is going on in and around the Houston area, local market updates, exclusive tips, and expert real estate advice by subscribing to our monthly newsletter HERE.