August 2022 Greater Houston Real Estate Market Update
The number of homes sold in August declined but did little to move the needle in terms of falling home prices
August 2022 was another month of record-high home prices, despite the decline in the number of homes sold and the increasing number of available homes on the market throughout the greater Houston area. According to the Houston Association of Realtors (HAR)
August market update
, the number of homes sold slid 16.9% on a year-over-year basis, but home prices continue to rise staying in record-setting territory.
If you read or watch the news, the real estate market everywhere is in turmoil! Real estate markets are, in fact, hyper-local. In Houston, the sky is not falling!
Four notable insights from August 2022's greater Houston real estate market update
Home prices are still at record highs. Both the average and median home prices saw gains on a year-over-year basis; the average sales price is up 8.7% to $411,671 and the average median sales price rose 10.8% to $341,950. Home prices in August 2022 were the fifth highest they have ever been in the history of Houston real estate!
On a month-over-month basis, home prices in the greater Houston area are slightly declining. That said, Houston home prices have a long way to fall to get close to the pre-pandemic pricing!
For perspective, August home prices are up $35,596 ahead of where we were at the end of 2021's record-setting year and up a staggering $110,023 from the pre-pandemic pricing in February 2020.
For the second month in a row, the number of available homes on the market is at the highest level our city has seen in two years. Houston area home buyers currently have more options as available inventory ticked up to a 2.5-months supply, up from 1.7 months of supply one year ago.
That is still a far cry from a six-month supply which is generally considered a "balanced market", in which neither the buyer nor the seller had the upper hand.
For the second month in a row, the $500,000 to $1 million price range was the only price point that did not see a decline in the number of homes sold. On a year-over-year basis, homes in the $500,000 to $1 million range rose 10%.
8,241 single-family homes were sold in August 2022, a 16.9% drop as compared to August 2021.
In an effort to dissect the real estate headlines in order to help consumers understand the facts, the phrasing of this statistic is interesting, to say the least…
According to HAR's August 2022 market update, the number of homes sold in August 2022 "is the lowest one-month sales volume since February 2022."
HAR's headline for their February 2022 market update was "February is a strong month for Houston home sales" with the subheading stating, "Steady consumer demand drives prices to record highs and inventory back to its historic low."
In February 2022, the average sales price for a single-family home was $395,871, setting a new all-time high pricing record at the time. Currently, average home prices are $15,800 higher than they were in February, a 4% gain.
HAR's market update goes more in-depth providing the following frame of reference:
"For a pre-pandemic perspective, August sales are down 5.0 percent compared to three years ago, in August 2019, when a total of 8,673 single-family homes sold. The median price then was 36.8 percent lower, at $249,975, and the average price, at $310,139, was 32.7 percent lower. However, sales are 35.3 percent above where they were five years ago, in August 2017, when volume totaled 6,090. Back then, the median price was $230,000 and the average price was $294,963 – reflecting pricing jumps of 48.6 percent and 39.6 percent, respectively."
What is happening in the Houston area rental market?
According to HAR's most recent rental market update, single-family home rental prices are at an ALL-TIME high with an average price of $2,296/month, a 14.5% gain. If you are on the fence as to whether now is the time to buy or whether you should rent instead, this is a significant statistic to consider.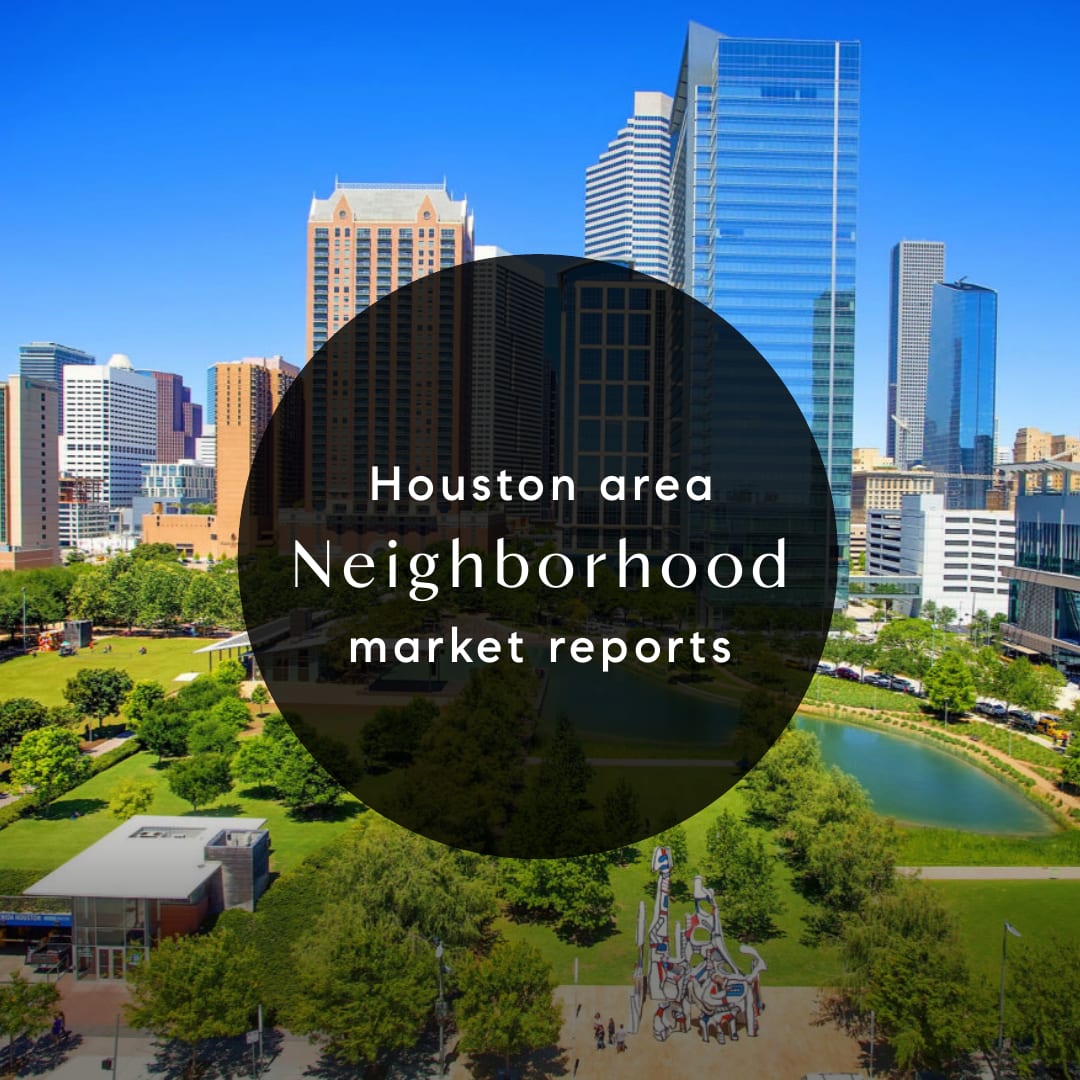 How is the real estate market around your block?
CLICK HERE
to view the live REAL-TIME market updates for the most highly sought-after Houston area neighborhoods! The live market updates and trending listings are live for Katy, The Heights, Memorial, Memorial Villages, Garden Oaks/Oak Forest, River Oaks, West University, Cypress, Montrose, Tanglewood, Bellaire, Briargrove, Oak Estates, Southampton, and The Woodlands.