Houston real estate market shows stability in May 2022
May home sales in the greater Houston area maintained a healthy pace despite home prices reaching new record highs and rising interest rates. According to the Houston Association of Realtors (HAR) May 2022 market update, housing inventory reached its highest level of 2022, home prices were pushed to new record highs AGAIN, and a new record was set for homes selling above list price!
The $500,000 to $1 million housing segment was the "hot" performer of the month, registering a 38.3% year-over-year sales volume gain. That was followed by the luxury segment – made up of homes priced at $1 million and above – which jumped 30.2%. The $250,000 to $500,000 housing segment landed third place with a 10.7% increase.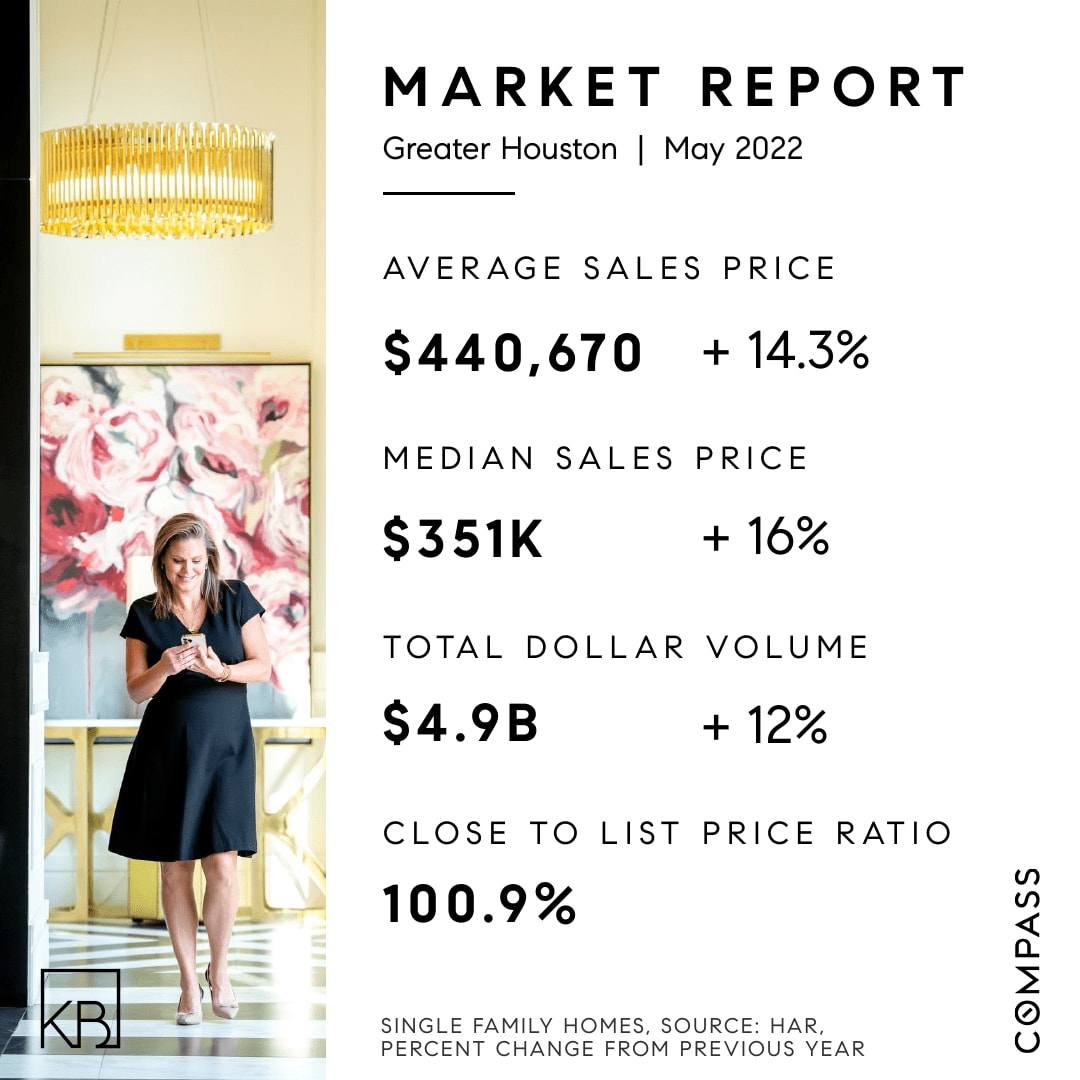 Top three real estate market highlights in May 2022
Housing inventory is currently at its highest level thus far in 2022! There was a 9% increase in new listings bringing the months of inventory up to a 1.6-months supply, the highest level since October 2021 when it was 1.7 months. While the supply increase is relatively minimal, it should bring much-needed relief for Houston area home buyers!
The current national inventory stands at 2.2 months, as reported by the National Association of Realtors (NAR). A 6.0-months supply is traditionally considered a "balanced market," in which neither the buyer nor the seller has an advantage.
New records were set for the average and median sales prices. Buyers pushed Houston area home prices even higher in May 2022 setting two new ALL-TIME HIGH records! The average price of a single-family home rose 14.3% to $440,670 while the median price jumped 16% percent to $351,000. This is a big feat considering that March of 2022 was the first time Houston area home sales broke the $400,000 mark! To put this into perspective, let's take a look at this year's new records for the average sales price of single-family homes in the greater Houston area.
In February 2022 a new average high was set at $395,871, breaking the previous record set in June 2021. Since then, new records have been set every month dethroning the previous record-setting month.
Below is a look at the monthly average sales prices for each month of 2022 thus far.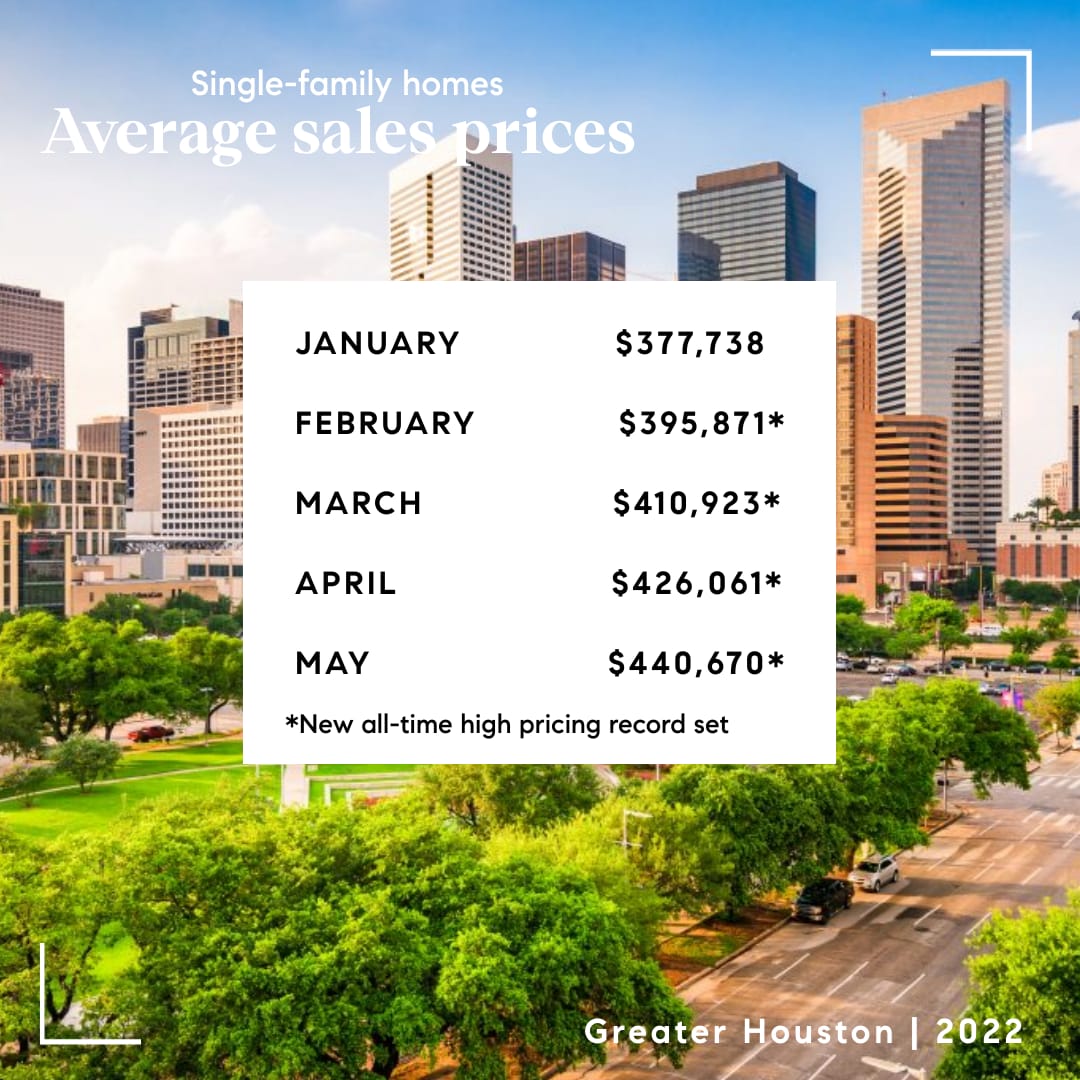 A new ALL-TIME HIGH record was set for the 'Close to Original List Price Ratio'. For the second month in a row, the 'Close to Original List Price Ratio' for single-family homes broke the 100% mark, rising to 100.9% — topping the previous high of 100.6% set last month. The ratio first broke the 100% mark in June 2021 when the record was set at 100.3%. This means that a majority of buyers paid above the list price for homes on the market.
CLICK HERE
to read HAR's complete market update for May 2022.
Do you want a more tailored look at what the latest Houston area market update means specifically for your home buying or selling needs? Contact me at 832.594.1265 or
[email protected]
to schedule a home buying or selling consultation!