I
t's time for the Bayou City's most hotly anticipated foodie event giving Houstonians plenty of chances to dine at five-star restaurants for wallet-friendly prices thanks to the dining phenomenon that is Houston Restaurant Weeks (HRW)!!  It's time to chow down in H-Town!  For those of you that haven't experienced the month-long charity event, it's the time to try the spots or award-winning chefs that you have had on your dining bucket list... I'm looking at you TRIS and La Villa.  
The formula for HRW is brilliant!  For 33 days, from August 1st through Labor Day, September 2nd, hungry Houstonians can enjoy specially priced multi-course pre-fixe menus from the hottest restaurants across the Houston area; from Katy to The Woodlands to Galveston.  From brunch to lunch and dinner, there is something for everyone - every time of day. 
Organized by TV and radio host Cheverley Stone, the month-long dining event features more than 250 participating restaurants that prepare carefully curated multi-course menus at a set price - $20 (lunch and brunch) and either $35 or $45 (dinner) - and donate a fixed dollar amount for every menu sold to the Houston Food Bank. All those donations add up! Participating restaurants contributed more than $2 million last year and more than $14.7 million since 2003. Well done Houston restaurant scene!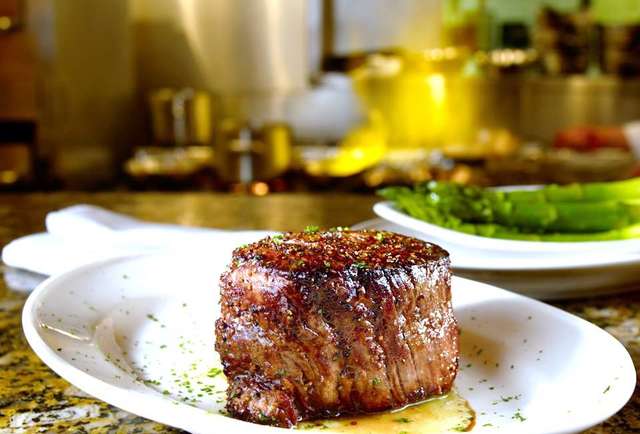 "Houston Restaurant Weeks gives people in Houston an opportunity to experience Houston's exceptional restaurants while providing much-needed relief for families suffering from hunger," says Brian Greene, CEO of the Houston Food Bank.

HRW revealed its staggeringly long list of restaurants participating this year. As you peruse the lengthy lineup, you'll notice some longstanding names and familiar faces - we see you Tony's, Pappa Bros Steakhouse, and Rainbow Lodge - but there is also an impressive roster of new restaurants taking part.

​​​​​​​I've rounded up some articles to help you finalize your dining bucket-list! Bon appetite!!