​​​​​​​"Houston Home Sales Blossom in March"
T
he Houston real estate market continues it's "2017 winning streak" as home sales, prices and inventory keep rising! The Houston luxury market ($750,000 and above) HAR March 2017.jpgenjoyed it's fifth consecutive month of sales gains, however the bulk of the activity was in the $250,000 to $499,999 price range. The surge of new listings that hit that market in March was also crucial as it ensures Houston will maintain positive momentum in the coming months!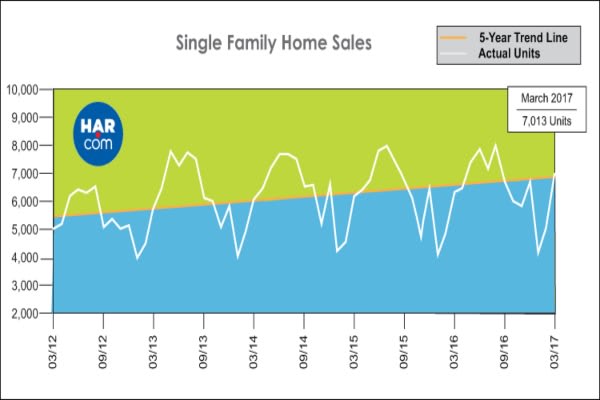 The Houston real estate market enjoyed across the board gains compared to March 2016. At the end of March 2017, month end pending sales increased 16.7% and total active listings jumped up almost 10%! to read the full MLS Report for March 2017.